Ev ve
Ofis taşıma
sektöründe lider olmak.Teknolojiyi takip ederek bunu müşteri menuniyeti amacı için kullanmak.Sektörde marka olmak.
İstanbul evden eve nakliyat
Misyonumuz sayesinde edindiğimiz müşteri memnuniyeti ve güven ile müşterilerimizin bizi tavsiye etmelerini sağlamak.
The Visualization and Intelligent Systems Laboratory (VISLab) is involved in research in the following areas:
Intelligent Systems
Large Scale Camera Networks
Automatic Object Recognition
Learning in Computer Vision and Pattern Recognition
Medical and Biological Image Analysis
Multimodal Biometrics
Image and Video Databases
Autonomous Navigation
Network Monitoring and Intrusion Detection
Remote Sensing
VisLab undertakes research in computer vision, pattern recognition, image processing, machine learning, artificial intelligence, multimedia databases, robotics, man/machine interfaces, computer graphics, and visualization. Current projects are in video networks, image database, biologically inspired computation, biological/medical imaging and perception-based navigation and control.
Call for Papers: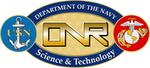 /

/

Workshop on Distributed Video Sensor Networks
3D Ear Database: We have received many emails concerning the availability of the UCR Ear Recognition Database. We are trying to make this database publicly available soon.
To New Post Doctoral Fellows
We are currently looking for Post Doctoral Fellows in several areas of Computer Vision and Pattern Recognition. Please send your resumes to Alex Shin (Dr. Bhanu's assistant): wshin@ece.ucr.edu. Thank you very much.
To New Graduate Students Regarding Admissions:
Professor Bhanu's laboratory has openings for a couple of outstanding graduate students who have a strong background in computer vision and machine learning. Please send your bio to bhanu@ece.ucr.edu.